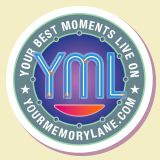 "USMC History" - MCRD Marine Museum Art Prints
This piece was created at the request of the MCRD Marine Museum Foundation to be placed in a silent auction to raise funds for their Globe and Anchor Salute 2019 event. This year (2019) they celebrated their 100th anniversary of the groundbreaking of the San Diego base. The proceeds of the silent auction will be used to promote the legacy of the Marine Corps via historic preservation and conservation, free education programs and community outreach initiatives to enrich the lives of Marines, sailors and their communities.
This is an official reproduction of the original print. The original is being displayed in the MCRD museum store and available for purchase there as well. We are proud to be able to support our military and of our ability to contribute and offer this beautiful piece to our customers.
We are donating 10% of the proceeds for any new custom order placed by a Marine – active or retired - to the MCRD Marine Museum Foundation. Enter Discount Code: MCDR in the "Special Instructions to Merchant" on the second shopping cart screen. We thank you for your service!
You may enter a personalized line of text below the art.

ABOVE: The full art print depicting the USMC timeline (frame not shown).
The USMC history timeline runs from left to right, beginning at Tun Tavern
and continuing through the various wars and battles fought.
BELOW: Three illustration details from the print.
Your Memory Lane "USMC History Art Print" framed art prints: $275.00.
PRINT SIZE (including frame): 13-1/2" x 27-1/2"
Price includes shipping (Continental U.S.A.)
All prints are double-matted, with black frame and include mounting board, hanging hardware and dust cover.
Orders placed today can be ready for shipment as early as 7 business days from today.
ORDER FORM ~ USMC History Art Print
Our Quality

All Memory Lane prints are individually printed on archival paper using the highest quality long-lasting pigments. This process, called Geclee (pronounced "gee-clay"), is the term used for what is currently the most advanced digital fine art printmaking technology. The Geclee printing process provides incredibly detailed prints that last longer (in excess of 120 years) and have a brighter, crisper gamut of color that is far beyond that of lithography.

100% Money-Back Guarantee

If within 30 days you are unsatisfied with your Memory Lane print either do not approve your proof or return it for a full refund. Damaged prints are immediately replaced at our expense. We ask that you package the damaged print in the same way that it arrived. We will email you a return shipper that you can easily print on your computer.

Please understand that we work with the assumption that you are serious about your order and that you are awaiting your Memory Lane print. If you decide to cancel for any reason please let us know so that we redirect our time. Separations and divorce after you have received and paid for your print are not acceptable reasons for reimbursement.

Shipping Information

SHIPPING RATES & METHODS: Prices include shipping (by UPS ground service) within the continental United States. Normally, your order is shipped within 7 business days after you submit your approval on our website. You can expect delivery 2-3 business days for the East Coast and up to 5 business days for the West Coast. We offer delivery by UPS Next Day and 2nd Day Air at an additional charge. Please view our Shipping Info & Rates page for rate information.

ORDERS SHIPPED OUTSIDE OF THE USA: Please view our Shipping Info & Rates page

OUR PACKAGING: All Memory Lane prints are bubble wrapped and shipped in 31 x 19 x 3 plain brown boxes. We do not send a receipt in our package, if you need one we will fax or email it upon request.